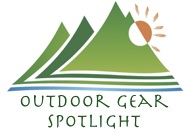 Skijoring, a sport that originated in Norway, involves a dog pulling a human who is on skis.
A new product from Ruff Wear aims to take the "ski" out of skijoring. The appropriately named Omnijore is a dog harness that allows master and pooch to go joring with the former riding atop all manner of moving objects, including bicycles, roller skates or even mountainboards!
The Omnijore system works through a well-researched combination of three items:
1) The dog harness. Ruff Wear makes some of the best dog harnesses on the market and the one that comes with the Omnijore is no exception. It's heavily padded and has five points of adjustability.
2) The towline, which is shock-absorbing, a critical feature for both person and dog.
3) The human hip belt with leg loops. It features zippered pockets, a 180-degree tow bridle and a emergency disconnect to separate you from dog if when things go horribly wrong.
The Omnijore is expected for sale in October for US$150. Use with chihuahuas is not recommended.

published: 12 Aug 2011

PURCHASE RUFF WEAR GEAR | JOIN US ON TWITTER / FACEBOOK |
Related posts:
Pet Airways: The Animal-Only Airline
The B&B That's Shaped Like a Giant Dog
The Best Websites For Finding Pet-Friendly Hotels