spot cool stuff TRAVEL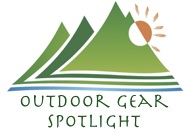 It might be the ultimate outdoor concert backpack. That's because Keen Springer Backseat Pack doubles as a lawn chair.
Basically, a rear panel of the backpack flips down. Side straps form the rest of the chair.
The idea is ingeniously simple; so much so that we are surprised that it took Keen, more a cool manufacturer of active footwear, to think of it.
---