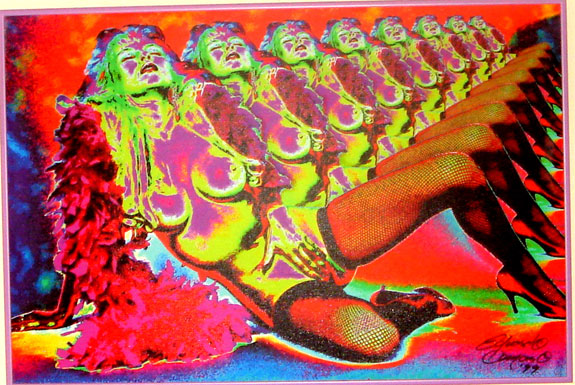 Somehow we didn't get to The World Erotic Art Museum when we took that junior high school field trip to Miami. Don't you make the same mistake the next time you are in the south Florida.
The World Erotic Art Museum is the fascinating creation of erotic art enthusiast Naomi Wilzig who stocked 12,000 square feet in the middle of South Beach with $100 million worth of art from her personal collection. For your perusal are paintings, sculptures and artifacts, both modern and historic. (If you saw A Clockwork Orange and remember the art statues sprinkled through Stanley Kubrick's film you are already familiar with a few of the works on display here).
What is so interesting about visiting WEAM is that the art itself is erotic, a testament to human lust and sexuality. But the environment the art is displayed in is that of a regular straitlaced museum, like those we did visit on our junior high school field trips. After an hour here the juxtaposition of it was a little unnerving.
Open seven days a week, 11am to midnight. $15 entrance fee.
LEARN MORE | READ | FLY THERE | FOLLOW US ON TWITTER |
Related posts:
4 Cool Budget Boutique South Beach Miami Hotels
The NYC Museum Of Sex
The Many Sizes of the Icelandic Phallological Museum
The Bangkok Restaurant of Safe Sex
The World's 5 Best Shoe Museums
8 Highly Unusual Items You Can Buy on Amazon.com – really!

LEARN MORE | READ | FLY THERE | FOLLOW US ON TWITTER