A year ago we previewed the Klymit Inertia X-Frame, a minimalist sleeping pad that weighs a mere 9.1 ounces (258g).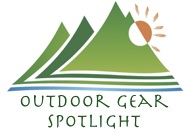 The Inertia X-Frame looks a bit like a balloon animal that's gone horribly wrong, but is surprisingly comfortable to sleep on. It is surprisingly warm too—the pad's "loft pockets" allow sleeping bag insulation to expand a bit, thus trapping extra hot air.
At the time it came out, the Inertia X-Frame was the world's lightest sleeping pad. That title has since been usurped by a newly released Klymit product: the Inertia X-Lite. For those willing to carry a few extra ounces in exchange for a whole lot of extra sleeping luxury, check out the Klymit Inertia XL.
Our look at both of these Klymit offerings:

The Klymit Inertia X-Lite

If you are the ultimate light packer and find the 9.1 ounce weight of the original Inertia X-Frame is too weighty, you can shave 3 ounces off your luggage weight by going with a Klymit Inertia X-Lite. The X-Lite is really 3/4th of a pad. At only 41 inches (104cm) long, it isn't intended to provide any padding for one's legs. It does provide padding from head to hip, and is thin enough to fit inside a sleeping bag. Even a long time chain smoker would be able to fully inflate an Inertia X-Lite in two breathes. Deflated and rolled up, the X-Lite sleeping pad is roughly the size of a a can of Red Bull.

The Klymit Inertia XL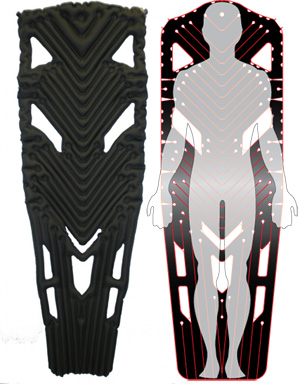 If the original Inertia X-Frame is a little too minimalist to you, step up to the Klymit Inertia XL. It weighs in at 16.8 ounces, heavy compared to the other two Klymit offerings but still a touch lighter than the very light weight Therm-a-Rest ProLite. And it will do something no Term-a-Rest (or other conventional sleeping pad) will do: bend with your legs. (See second picture, below.) That bending happens thanks to the V-shaped chambers, which also serve to relieve pressure on one's back and to funnel excess water away from the pad. The top of the pad is extra thick, creating a sort of built-in "pillow." Add all that up and you have what (by a considerable margin) is the most comfortable lightweight sleeping pad we've ever tried.

published: 14 Aug 2011

LEARN MORE & BUY | JOIN US ON TWITTER / FACEBOOK |





Related post:
Aerobed Pakmat Inflatable Camping Mattress Review