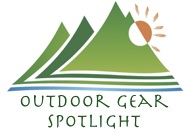 It might be the ultimate outdoor concert backpack. That's because Keen Springer Backseat Pack doubles as a lawn chair.
Basically, a rear panel of the backpack flips down. Side straps form the rest of the chair.
The idea is ingeniously simple; so much so that we are surprised that it took Keen, more a cool manufacturer of active footwear, to think of it.
In addition to the built-in "chair," we like the Backseat Pack's slim profile and rugged build. It also sports a compartment for a generic backpack reservoir (usually, and less elegantly, referred to as a "bladder")—another feature that makes this pack outdoor concert-friendly.
The Keen Springer Backseat Pack will also be available in two kids versions: the Grasshopper Backseat Pack for toddlers and the Scamper Backseat Pack for older kids. The adult version goes on sale in January 2012. The expected price is US$120.

published: 4 Aug 2011

SEE MORE KEEN STUFF | JOIN US ON TWITTER / FACEBOOK |