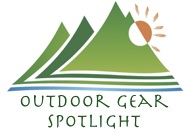 On the inside of an item of clothing made by Icebreaker—a wonderful manufacturer of activewear using a merino wool fiber layering system—you'll find the usual tag with machine washing care instructions.
Below that you'll find another tag that isn't so usual, one that contains a unique nine digit code.
Using that code you can go to the internet and see exactly where the sheep live that provided the merino wool for that specific garment!

Icebreaker's "Trace Me" clothing is possible because Icebreaker sources their wool directly from growers. (It was the first outdoor apparel company to do so). All of Icebreaker's merino come from sheep at 140 "stations" (ie. ranches) scattered around New Zealand. Growers at these stations carefully label their bundles of wool before they get shipped off to Icebreaker's factories in China.
As Icebreaker receives the wool and sorts it for thickness, they keep track of what stations the wool comes from. Clothing made from the same sorted batch of wool is assigned a nine digit code (called a "Baacode" in Icebreaker's punny parlance). It is that code that's sewn onto each item.
For example: on our Icebreaker garment—a super-comfy and soft black Quantum hood—we found a Baacode of 9BEBA647F. Go to the Icebreaker website and type that in and you'll see that there are four stations in New Zealand where the wool in our hoody came from. For each station you can view photos and a video introduction and learn about the people who tend to the sheep.
It's very cool. And quite the statement on the global, web-connected world in which we live.
Not incidentally: Icebreaker clothing is really superb (even if it weren't for its wool traceability). Spot Cool Stuff is most enamored with Icebreaker's lightweight travel clothes, particularly their t-shirts. Wool is typically thought of as heavy material, but Icebreaker's lightest merino breaths as well as cotton without holding odor.
In addition to their lightweight travel apparel, the Icebreaker collection includes active base layers, insulating outer layers, technical sports clothing, underwear, socks and accessories. We like it all. How can you not when you can go online and see the sheep that provided the wool for what you are wearing?

published: 11 Aug 2011

LEARN MORE & BUY | JOIN US ON TWITTER / FACEBOOK |




LEARN MORE & BUY | JOIN US ON TWITTER / FACEBOOK