Can you make hot coffee in the middle of a wilderness with no stove, fire, electricity, solar heating or water? Yes you can. Literally, with a can—a 2GO self-heating can.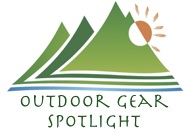 Each single-use 2GO can contains three internal compartments: one for water, one for drink flavoring (eg. tea leafs) and one for calcium hydroxide. The whole container is made of steel and is entirely sterile.
So, it works like this:
First, choose your flavor: coffee, cappuccino, hot chocolate or lemon tea.
Pop open the bottom of the can and press down on the middle of plastic covering. It takes a bit of muscle to breach the internal CaOH2 mix. You'll know instantly when you do—you'll hear a hissing noise and hot steam will surge (somewhat precariously) out of side vents.






Then set the can down upright and wait three minutes. Much of this wait time is for the drink to brew rather than for the water to get hot.
Now open the top of the can and enjoy your 6.8 oz (200ml) of drink. It won't be piping hot1. But it will be warm.
After the drink is consumed there's a whole lot of packaging leftover. To 2GO'S credit, the entire can (including the leftover calcium hydroxide and the plastic labeling) is designed to be 100% recyclable. But, of course, the can has to find it's way to a recycling center for that to happen.
Given all that wasteful packaging, Spot Cool Stuff can't see making regular use of 2GO self-heating cans. We would, however, certainly add one or two to a car emergency kit. We could also see bringing a 2GO drink on a long hike or canoe trip when bringing a hot drink in an insulated drinking bottle wasn't possible.
Currently, 2GO self-heating cans are only available for sale online on the company's Spain website. Expect wider distribution in 2012.
As for the taste of a 2GO drink, we sampled their cappuccino. It was distinctly okay. We have higher hopes for their tea and hot chocolate, drinks that are easier to make in instant form. The cappuccino tasted like one you'd get out of a vending machine—overly sweet and somewhat lacking in coffee taste.
A 2GO cappuccino is not about to replace that barista-made drink of the same name available in a coffee shop. But it was the best cappuccino we've ever drank out of a can.

published: 7 Aug 2011

LEARN MORE & BUY | JOIN US ON TWITTER / FACEBOOK |
1 2GO claims that their can will heat a drink from room temperature to 104°F (104°C) and maintain a drinkable heat for 20 minutes.