spot cool stuff TRAVEL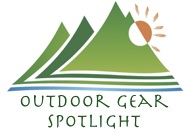 Skijoring, a sport that originated in Norway, involves a dog pulling a human who is on skis.
A new product from Ruff Wear aims to take the "ski" out of skijoring. The appropriately named Omnijore is a dog harness that allows master and pooch to go joring with the former riding atop all manner of moving objects, including bicycles, roller skates or even mountainboards!
The Omnijore system works through a well-researched combination of three items:
---